The Kano State governor, Abdullahi Ganduje, has alleged that the level of racketeering in land administration in the state was so alarming that some former Commissioners of Land in the state signed Certificates of Occupancy after leaving office.
"Some Commissioners of Land of land still signed C of Os after leaving office. I personally know three former Commissioners who did this. The level of corruption in that ministry is so high," the governor stated.
The governor asserted that it was sad that the former public officials took away with them sensitive documents and other items, and dishonestly continued issuing land titles long after vacating office.
In this regard, he stated that his administration was committed to ensuring a revolution in the land sector, pointing out that he had to sack his former Commissioner of Land and abrogate the Ministry, replacing it with a Bureau of Land, to improve efficiency and ensure ease of doing business in the state.
The governor made this known this evening during the inauguration of a 16-man multi stakeholder committee on Land Use and Allocation in the state.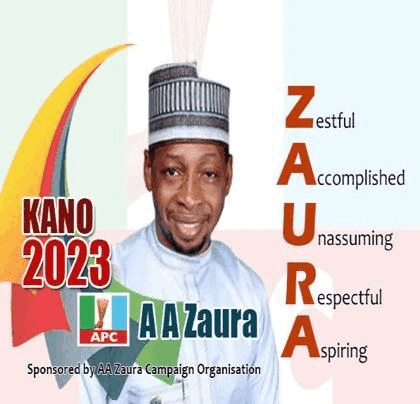 Mr Ganduje lamented that it was unfortunate that multiple allocation, inflated compensation and the issue of fake beneficiaries of land compensation, among other fraudulent acts, have hitherto characterized land administration in Kano.
He therefore, explained that the committee on Land Use and Allocation in the state, which was in line with constitutional provisions, would assist his administration to efficiently manage its land resources, generate revenue and generally facilitate physical development planning.
The terms of reference of the committee include advising the governor on any matter connected with the management of Land, advising him on any matter connected with layout of plots and allocation of same as well as advising on matters connected with the resettlement of persons affected by revocation of rights of occupancy on the ground of overriding public interest, under the Land Use Act.
Responding, the chairman of the committee, Danazumi Gwarzo, promised that the members would do their best to make all the objectives realizable, adding that he is confident that they have the capacity to deliver.