The Kano State governor, Abdullahi Ganduje, has condemned in the strongest terms the alleged unsavoury remarks against President Muhammadu Buhari and the national leadership of the All Progressive Congress, APC, by a former governor of the state, Rabiu Kwankwaso.
On Saturday, the former governor blamed the president of fuelling crisis in the Kano chapter of APC by removing the elected chairman of the party in the state, Umar Doguwa.
Addressing journalists in Kano on Saturday, the chief of staff to the former governor said the president had directed for the immediate removal of Kwankwaso-backed chairman despite being the bona fide chairman of the party.
On Sunday, the president warned against dragging the name into the crisis that led to Mr Doguwa's removal as chairman of the party.
In a statement by the state commissioner for Information Muhammad Garba, on Tuesday, Mr Ganduje said he seriously frowned at statements credited to the spokesman of Kwankwassiyya Group, Aminu Abdulsalam, "who did not only maliciously accuse President Buhari of fuelling crisis in Kano APC, but also used derogatory words and attacked the personality of Mr. President."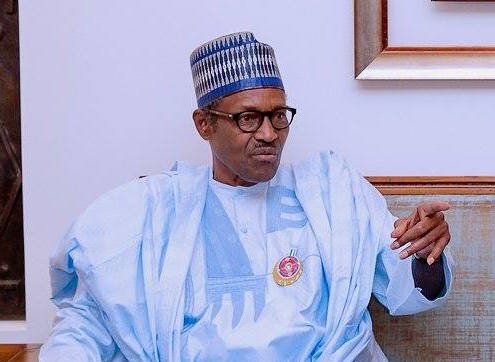 Mr Ganduje said, "Kano state Government, therefore, demand that the Kwankwassiyya Group tender unreserved apology to President Buhari and APC national secretariat, without which the APC national leadership should invoke the party's constitution and take appropriate disciplinary measures against them for insubordination and engaging in anti-party activities.
"Kano state government also commended and congratulated party faithful who exercised patience and remained calm all through the days this same Kwankwassiyya Group struggled to destabilize the party in the state through blackmail, cheap propaganda and misrepresentation of facts.
"It is, however, very unfortunate that the same Kwankwassiyya Group are now deriding the APC national leadership which gave them ample opportunities to play the god and even on many occasions recognized their favoured candidate, Umar Haruna Doguwa as the chairman.
"Now that a new and authentic leadership has emerged through the instruments of the party's constitution and due process followed, it is expected that the Kwankwassiyya Group, if truly they are members of APC, should rally round the new leadership and display total loyalty to the party rather than blackmailing the party's national leadership and President Muhammadu Buhari, who everyone knows, has no business with party infighting.
"This show of shame by the Kwankwassiyya Group has further exposed their idiosyncratic and monstrous disposition to the success and development of APC and APC-led government in Kano state.
"It is high time the Kwankwassiyya Group joined the winning team and declare total loyalty to the party in the state and at the national level or be ready to face disciplinary action by the party."