Beyond its huge symbolic capital for the socio-economic and developmental trajectory that Gov. Mai Mala Buni is working to place Yobe in, the event last Wednesday at Government House Damaturu in which 233 students provided with government scholarships were inducted to travel to India for undergraduate studies marks a sanguinary pivot to a future we can all look forward to.
It is a bold, hopeful, and incandescent future. It was written all over the faces of those 233 young men and women as they listened to Governor Buni – represented by his deputy Idi Barde Gubana – speak about education as the main currency of today's economy and why they need to seize the opportunity provided by the State Government to learn and earn the skills that would enable them shape their society and may be even change the world.
With an initial investment of nearly N400 million, the India-bound students, called Buni Scholars, will spend the next few years learning to become medical doctors, radiologists, anesthesiologists, medical laboratory technicians, lawyers, etc. Above all, they will learn to become better versions of themselves and and get fired up to make their mark on the world.
They will join with many others both within and outside the country who are also on scholarship funding provided by the Yobe State Government. These young people will become the future that Gov. Buni envisages for Yobe – energetic, forward-looking, unconstrained by the circumstances of their individual situations, and ready to do their part.
Yobe will surely be the better for this. Across the state's nooks and crannies today, a new spirit of education is ascendant. It is one powered by the commitment of Gov. Buni to provide the best education possible for Yobe's sons and daughters. By  making the education sector the front and center of his attention, huge resources are now being devoted to school infrastructure so that both teachers and students have the tools they need to charge forward.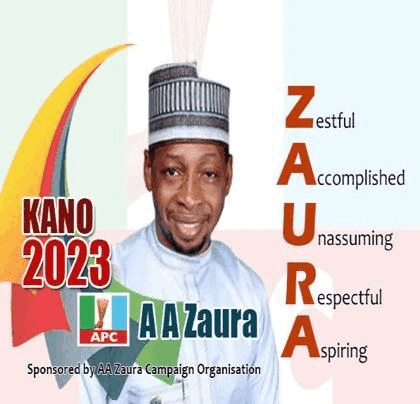 To date, Governor Buni has built new mega and model schools in Nguru, Gashu'a, Gaidam, Potiskum, Buni-Yadi, and Damaturu. Hundreds of existing schools have been retrofitted and re-equipped. And more are on the way
As a result of these investments, Yobe's education is now poised for progress.
In the years to come, those 233 Yobe students in India and others across the country and the world would do Yobe proud by returning home to take up positions in the civil service and serve their state and their people. They will be the doctors and nurses providing care in our hospitals, laboratory scientists conducting lab examinations, radiologists doing scans and magnetic resonance imaging, gastroenterologists doing colonoscopies, and lawyers serving the people in our courtrooms. This is the future that beckons across Yobe State. It's one that we are all proud of as Yobeans.
H.E Governor Mai Mala Buni is indeed doing great.
Abdullahi Bego is the Commissioner for Information, Home Affairs and Culture, Yobe State.