Time was when knowledge seekers relied on the news media as a rich information hub to make informed commentaries on burning national issues. Things have since changed. An appreciable percentage of what we take as information these days is unhealthy for sane minds.
Objectivity, factuality, sensitivity, accuracy, timeliness, believability and thoroughness which are regarded as the core pillars of journalism are hardly taken into consideration in writing or packaging news stories nowadays.
Regrettably, the conventional media platforms, for some unexplainable reasons are seriously competing with blog sites or social media with regards to junk journalism. Journalism, a once revered profession has been reduced to a trade where barely literate fellows congregate to announce themselves as journalists. This, I think, should worry all professional journalists and other enlightened minds.
The Nigeria Union of Journalists, Nigerian Guild of Editors and veterans in the pen-pushing profession already have their task cut out for them. Ethnic jingoists, mercantile writers and religious enthusiasts, have crept into the newsroom and are working hard to choke our noble profession to death. It is high time the headship of the aforementioned professional unions took up the challenge to weed the profession of elements with ulterior motives who have infiltrated the system.
Beyond mouthing it, the NUJ should breathe down heavily on her members colluding with satanic agents to surrender their platforms for fanning the embers of religious war, ethnic rivalry and vendetta. It should also seek to caution publishers whose major reason for establishing media firm is to pursue narrow interest considered injurious to the nation and its people.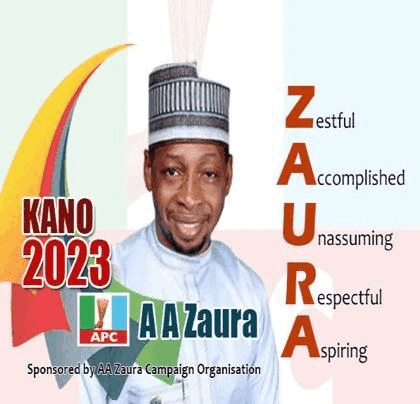 If one really wants to know how low and unprofessional our media practitioners have gone, one only needs an urgent Google search on the madness going on in Southern part of Kaduna State. To a very large extent, careless or spurious news reportage about what is going on there is responsible for why peace hasn't returned to that axis.
Curiously, news reporters who are 1000 kilometres away from Kaduna State are daily "updating" us with stories of serial killings in the area. They sit in the comfort of their rooms to spin and conjure stories that only exist in their imagination.
We are doing serious harm to ourselves as a people and speedily destroying those things which bind us as a nation. Even intellectuals are not left out in the needless struggle to pitch Nigerians against each other through irresponsible commentaries.
Only recently, former Presidential Spokesman, Reuben Abati, joined the league of those who spew lies just to cause disaffection among Nigerians. He blatantly lied that "thousands are killed daily in Southern Kaduna." If Mr Abati, for whatever reason, could go this low, then we are doomed as a people.
Granted, Southern Kaduna hasn't known peace in the last five months. Innocent people have been killed, while thousands were rendered homeless and hopeless. Merchants of death are daily sending helpless citizens to early graves. Economic, social and religious activities have been paralysed. Yes, life in Southern Kaduna finds perfect expression in Thomas Hobbes' life is short, nasty and brutish analogy.
But, is the situation in Southern Kaduna as alarming as some "media enthusiasts" apologies to Sumner Shagari Sambo, often portray it? Are the gory pictures of decapitated bodies on the social media all gotten from Southern Kaduna? What about the mass graves?
I recently took part in a live radio panel discussion on how to end the bloodletting in Southern Kaduna. Professor John Dada, my co-panelist who is based in Kafanchan, told us that the Southern Kaduna issue is being hijacked by people with sinister motives. He told us how they read lies about happenings in Southern Kaduna on the pages of newspapers.
Curiously, even pictures of a mass burial funeral organised for those who lost their lives in the callous Dogo Nahauwa attacks way back in 2010 in Plateau State were recently published as the current situation in Southern Kaduna.
How come it is those who are far removed from the ugly situation in Southern Kaduna that are more "concerned" about the crisis than those in and around Kaduna State? Conflict entrepreneurs are on the prowl. Let's unite to frustrate their satanic quest to create another Jos situation in Southern Kaduna.
The difference between someone who uses his phone to share, retweet or send fictitious stories and pictures about Southern Kaduna crisis and a Boko Haram terrorist is that, one operates from the comfort of his house, while the other operates from the bush.
We are a bunch of people who hide under the guise of religion to do the unthinkable. We are more of religious enthusiasts with no spiritual roots.
Abubakar Shekau, with his blood-soaked hands, claims to be "fighting for Allah." Apostle Johnson Suleman who openly told members of his congregation to kill any herdsman within sight also claims to be representing Christ. A certain Fr Ejike Mbaka who became the vuvuzela of the APC in the South East during the last election also claims to be serving God.
What about a certain Sheikh Ibrahim Elzakzaky who is aligning with foreign forces to create a state within a state? Elzakaky was clandestinely recruiting and arming jobless youths to establish a republic within a republic.
What about Ayo Oritsejafor who surrendered his private jet to be used to supply arms into Nigeria?
You cannot be working for God in the Mosque or Church and still be working for politicians. It's an aberration.
Vice Preident Yemi Osinbajo (Osinbade), before his foray into partisan politics, was in charge of a parish in Pastor Adeboye's RCCG. I'm sure he no longer pastors same parish since he relocated to Abuja.
Men of God should keep a distance from politics and politicians. It is for this reason and several others that the man, BROTHER GBILE AKANNI of Peace House, Gboko, Benue State, remains a Christian I love and respect so much. He has all the spiritual gifts to make all the noise, but the man remains true to his calling.
Religion is what you profess so as to be accepted and recognised by the society, while spirituality is the relationship you genuinely maintain with your creator. God bless us all.
Yunusa wrote in from Plot 243, FHA Lugbe, Abuja. [email protected]