Kano State House of Assembly on Thursday screened and confirmed the All Progressive Congress, APC acting chairman in the state, Abdullahi Abbas, as commissioner.
Mr Abbas was recently embroiled in crisis with the deputy governor, Hafiz Abubakar, over the dissolution of party executives at Mandawari ward and Gwale local government.
The screening followed a letter presented to the assembly by the state governor, Abdullahi Ganduje, seeking their approval to appoint Mr Abbas as a commissioner in the state.
After the introduction of the nominee by the Speaker, Abdullahi Ata, who presided over the plenary session, his deputy, Hamisu Chidari, urged the lawmakers to allow him to take a bow and go.
According to Mr Chidari, the need for Mr Abbas to take a bow and go, was due to his previous contributions to development of the state.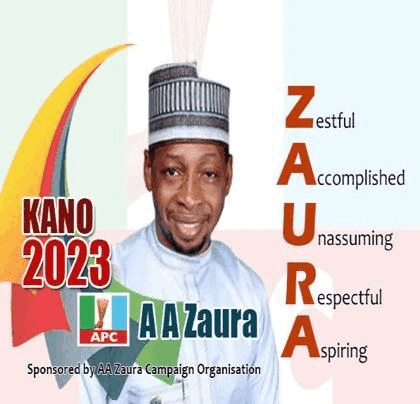 The nominee was the immediate acting chairman of the ruling APC in the state and a Commissioner of Environment during the former governor of the state, Rabi'u Kwankwaso.
Mr Abbas after his screening and confirmation, pledged to work together with every member of the party in the state executive council to ensure the development of Kano State.
"Any ministry l am taken to, l will put all my efforts to ensure that the party remain united for the betterment of the state and also use my experience in all aspects," he said.
During the plenary session, the Speaker presented two letters from the state government and signed by the Commissioner of Local Government, Murtala Garo with the estimate of over N175 billion as the 2018 proposed budget for the 44 Local Government Areas of the state.
The second letter presented during the emergency plenary session, has the estimate of over N5 billion as proposed 2018 budget for the Kano Emirate Council.
NAN