A man, Chigozie, of no 26 Aunty Toyin street, Kodeibo Estate, Ijegun Road, Isheri Oshun, Lagos have been arrested by the Lagos state police command for sexually assaulting and violating their house help.
Mr Ezeofo was accused of sexual assault by trying to anally penetrate Blessing Joseph, 19, whenever his wife was not around.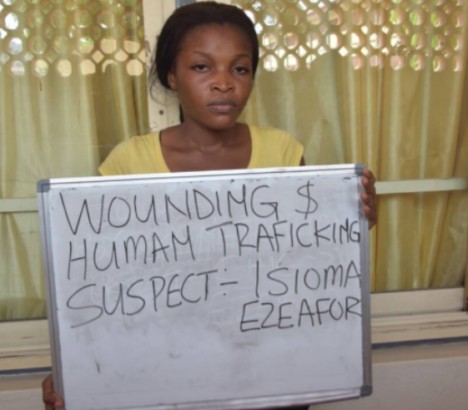 His wife, Isioma Ezeofor is also accused of beating up the Ms Joseph at the slightest provocation.
The couples were arrested after a neighbour tipped off the police when Ms Isioma poured hot water on the young girl.
Both husband and wife are being interrogated at the Gender Section of Lagos State Police Command and would be charged to court at the end of the investigation.