Top neurosurgeons and orthopaedic doctors are among the medical experts currently treating President Muhammadu Buhari's son, Yusuf, after sustaining head injury and fractures in a ghastly motor bike accident in Abuja on Tuesday last week, DAILY NIGERIAN can authoritatively report.
It was gathered that globally-acclaimed neurosurgeons in persons Professor Temitayo Shokunbi and Professor Bello Bala Shehu, the current vice chancellor of Federal University Birnin-Kebbi, have relocated to Cedarcrest Hospital Abuja to lead the team of surgeons.
Part of the team are the medical director of the hospital, Dr Felix Ogedegbe and director of surgical services, Dr. Kingsley Ekwe. Inside sources said the team is also supported by an anaesthesiologist and nurses.
Prof Temitayo Shokunbi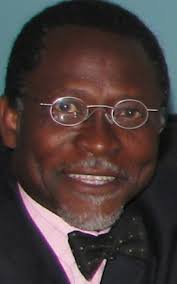 Professor Shokunbi, a consultant neurosurgeon at the University College Hospital, studied medicine at the University of Ibadan from 1973 to 1978. He had distinctions in Pathology, Paediatrics, Obstetrics and Gynaecology. He later went to the University of Western Ontario to study Neurosurgery and Neuroanatomy between 1981 and 1986 and he obtained MSc in Specialist Certificate in Neurosurgery of the Royal College of Physicians and Surgeons of Canada. He trained in congenital anomalies research at Kyoto University, Kyoto, and Meiji Institute of Health, Odawara, Japan from December 1990 to June 1991. Between July and December, 1994 he underwent fellowship training in Paediatric Neurosurgery at the University of Ottawa. At the National Institute of Genetics, Mishima, Japan, he trained in teratology, molecular and cell neurobiology from January to December, 1995. He has been a faculty member in Anatomy Department with joint position in Surgery (Neurosurgery) at the University of Ibadan from 1980. He was appointed Professor of Anatomy in 1996. He has several publications to his credit.
Honours, awards and achievements:
Consultant Neurosurgeon, University College Hospital, Ibadan, Nigeria. March 1987 till date
Fellow Royal College of Physicians and Surgeons of Canada. 1986.
Fellow West African College of Surgeons. 1990.
Fellowship in Paediatric Neurosurgery, University of Ottawa/Children's Hospital of Eastern Ontario, Ottawa. 1994.
Resident in Neurosurgery, University Hospital and Victoria Hospital, London, Ontario, Canada. 1981-1986.
Fellow in Paediatric Neurosurgery, Children's Hospital of Eastern Ontario, Ottawa, Canada. July-Dec.1994.
Distinctions in Pathology (1975), Paediatrics, Obstetrics and Gynaecology(1978). University of Ibadan
Professor Bello Bala Shehu
Professor Bello Bala Shehu is the current Vice-Chancellor of the Federal University, Birnin Kebbi, FUBK. A neurosurgeon of global acclaim, Professor Shehu was the Provost of the FUBK's College of Health Sciences. He was at various times, the Chief Medical Director of the Usmanu Danfodiyo University Teaching Hospital, Sokoto; the Chief Medical Director of the National Hospital, Abuja and Medical Director, Federal Medical Centre, Birnin-Kebbi.
Prof. B.B. Shahu is a Fellow to several professional institutions including the West African College of Surgery; Royal College of Surgeons, Ireland; American College of Surgeons; and National Post Graduate Medical College of Nigeria.
Prof. Shehu was born on February 13, 1958 in Birnin-Kebbi, Kebbi State.
Dr Felix Ogedegbe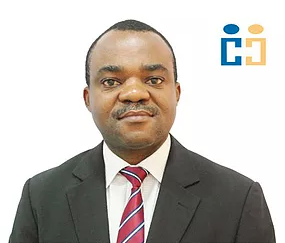 Dr Felix Ogedegbe is the medical director at Cedarcrest Hospital. He had his basic medical education at the University of Benin, Benin City. He then proceeded to the National Orthoapedic Hospital Lagos for residency training in orthopedics and thereafter acquired further orthopaedic training in Germany and the United Kingdom.
According to the hospital's website, he combines his role as the Medical Director with an active practice as a consultant orthopaedic surgeon. He has nearly two decades of local and international general and subspecialty orthopaedic experience that has taken him to various countries including Germany, United Kingdom, United States, Switzerland, Egypt and South Africa, among others.
Having previously served as a military orthopaedic surgeon, he has vast experience in orthopaedic trauma and joint replacement surgery. Since coming back home to Nigeria, he has worked with about a dozen internationally trained orthopaedic surgeons to provide highly specialized care.
According to the hospital's website, his wide experience and entrepreneurial skills have helped greatly in bringing expert care to thousands of Nigerians. He continues to work tirelessly with specialists in other fields of medicine in Cedarcrest, to pursue the primary aim of ensuring that Nigerians no longer need to travel abroad to search for world class care. He is married to Evelyn and they have three children.
Dr. Kingsley Kelechi Kaycee Ekwe
He is the director of Surgical Services at Cedarcrest Hospital. A Orthopaedic/trauma surgeon, Dr Ekwe has strong interest in trauma care with a passion for teaching modern orthopaedics to younger surgeons.
He is a  graduate from the University of Jos, his passion for learning modern orthopaedics has taken him to various centers within and outside the country where he has acquired the knowledge and skills that have made him a  highly valued member of the Cedarcrest family.
As the director of Surgical Services, his strong people skills and good team work ethic has also helped him organize the clinical services in Cedarcrest to be one of the most efficient and effective specialized hospital services in the country.