(FILES) This file photo taken on January 20, 2017 shows US President-elect Donald Trump sworn in as President at the US Capitol in Washington, DC. Donald Trump's first year in office has been a gripping spectacle of scandal, controversy and polarization that has utterly transformed the way Americans and their president interact. Many presidents have tried to bypass a critical media — from Franklin Roosevelt's fireside chats to Barack Obama's interviews with YouTubers. But Trump has taken that into overdrive on Twitter.From one day to the next, he is rarely out of the headlines or off the air, permeating every facet of public life. / AFP PHOTO / Mark RALSTON
Groomed to perfection yet rarely heard in public, Melania Trump is an enigma — a first lady whose opinions, marriage and goals remain a mystery to millions of Americans.
She is without question a unique first lady: a former model who once posed nude in her husband's private jet; the first foreign-born wife of a US president in nearly 200 years; and the first for whom English is a second language.
A year after channelling Jacqueline Kennedy in powder blue Ralph Lauren at her husband's inauguration, Trump has yet to embrace a cause, as did Michelle Obama with her anti-obesity campaign or Laura Bush and her literacy program.
For months, she stayed in New York, refusing to move to the White House until her young son Barron — of whom she is said to be fiercely protective — finished the school year.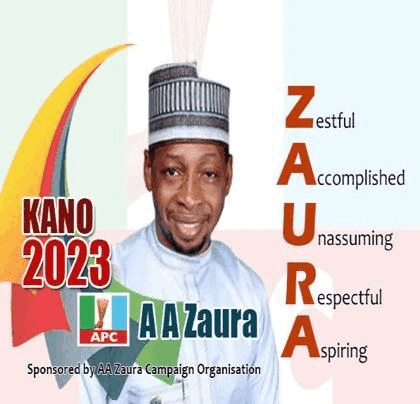 She is infrequently seen in Washington and costing law enforcement tens of thousands of dollars a day in protection.
"She is still an enigma after a year," says Katherine Jellison, a professor of history at Ohio University who has researched US first ladies.
"I don't think the American people feel that they know the real woman yet."
Her campaign-era pledge to fight against cyber-bullying has never come to light and saw her mercilessly criticized given her husband Donald's own reputation as something of a Twitter bully.
As the 47-year-old wife of a 71-year-old man known for past lewd remarks about women, and who divorced his two previous wives in a blaze of tabloid publicity, she is dogged by speculation that they lead largely separate lives.
'Air of mystery'
An explosive account about life in the White House alleged that she cried on election night and that even in Trump Tower, the couple spent "days at a time without contact."
"People are still trying to figure out the relationship between the president and the first lady, and I think those kind of questions feed into the air of mystery," said Jellison.
Unlike the Harvard-educated Obama, Trump makes few public speeches — perhaps not surprising after her address at the Republican National Convention in 2016 exploded into a plagiarism row, and given that she has been lampooned for her strong Slovenian accent.
A devoted mother, her most direct communication is a carefully curated social media profile: photographs of herself impeccably groomed, often interacting with young children, or messages of comfort in times of national tragedy.
That could not be more different from the articulate, ever-present Obama, the Afghanistan-visiting Bush or the politically engaged, if unpopular, Hillary Clinton.
"To find a first lady as enigmatic as Melania Trump, we have to go back to the late '40s and early '50s," said Jellison. In particular, she cites Bess Truman, wife of Harry and first lady from 1945 to 1953.
But last week, Trump added three new people to her East Wing staff, including a director of policy who worked formerly in the National Security Council's Middle East Directorate and at Facebook.
"I am confident they will enhance my work on behalf of children everywhere, while helping me further expand my role," she said.
Her office says she intends to announce a signature initiative "in the coming months," with a focus on "the overall well-being of children."
"Mrs Trump continues to be focused on her roles as mother, wife and first lady… while remaining an independent woman who stays true to herself," said a spokeswoman.
'Like Diana'
She has accompanied her husband on tours to the Middle East and Asia, where she was photographed in dazzling clothes, many of them European, after several US designers refused to dress her in opposition to her husband's politics.
Her style may not be considered accessible but it has won admiration, despite back-biting over her decision to wear stilettos when heading to storm-ravaged Texas. She changed into sneakers before disembarking.
A Gallup poll in December said she was viewed favorably by 54 percent of Americans, up 17 points from January — she is significantly more popular than her husband.
"She is doing an amazing job," enthuses Paolo Zampolli, a long-time friend who says he celebrated the New Year with the Trumps in Florida.
"The world did not make it easy for her," he said, insisting she is happy. "She wants to do a great job and she will."
Trump grew up in then communist-run Yugoslavia and is said to be fiercely private. Even in New York, she eschewed much of the high-profile charity endeavors and socializing beloved of other billionaire wives.
No other first lady has not first been through the training of being an elected politician's wife at a lower level.
"The fact that she has not made huge mistakes in this arena is a huge accomplishment," says Jeanne Zaino, a political science professor at Iona College.
"Like Princess Diana, she may find her voice… she may surprise people."