The State Security Service, SSS, has arrested Salihu Tanko Yakasai, the special adviser to the governor of Kano State, Abdullahi Ganduje, on Media, for allegedly criticizing President Muhammadu Buhari and the ruling APC.
A close family source who preferred anonymity confirmed the arrest to DAILY NIGERIAN, saying the family was hinted about the arrest and detention on Saturday morning.
According to the source, Mr Yakasai was taken to Abuja from Kano office of the service.
Mr Yakasai is famous for criticism of the president on Twitter, which once occasioned his suspension by the governor.
Writing about the arrest, a social media critic, Gimba Kakanda, condemned the attack and call for his release.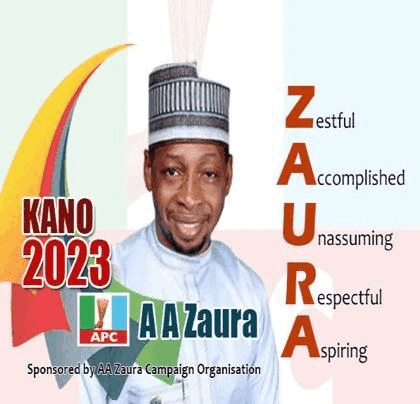 "Salihu Tanko Yakasai, a media aide to Kano state Governor popularly known as Dawisu, has been abducted by the DSS in Kano. This was confirmed only after his family and friends raised an alarm when he couldn't make it home last night. The abduction by the state followed Dawisu's series of anti-regime outrage on Twitter, castigating the Buhari government for poor handling of security, specifically the cycle of mass abductions.
"That Dawisu, a prominent and vocal government official was perceived as a "threat" when the North is being overrun by terrorists from Adamawa to Zamfara, underlines our fear that the Buhari regime prioritizes regime security over national security.
"There's absolutely no justification for such method, which is exactly how we lost the Dadiyatas of this country.
"The scarce resources that ought to have been disbursed for tackling burning national issues like this frighteningly humanized banditry has unfortunately been wasted in abducting Dawisu in Kano and transporting him to Abuja. For what, I ask? What's this madness for God's sake? To intimidate government critics? #FreeDawisu," Mr Kadanda wrote on Facebook.
Spokesman for the SSS, Peter Afunanya, did not respond to call and a text message seeking the service's response to the arrest.