Nigeria's health system has passed through several industrial crises with tragic consequences. At the heart of these crises is the growing trend of gross indiscipline, militancy and declining professionalism. All these damaging actions are happening in a sector that ought to be the shining example of serving humanity with dignity. Sadly, this unhealthy metamorphosis has shown no signs of an end or decline. With every successive government caving in to the militant health workers' unrealistic demands, it keeps rearing its ugly head like a Medusa. When should we have a responsible leadership to put a full stop to this damaging trend? This is a million dollar question that is begging for a conclusive answer.
In the last one or two decades, the militancy in the health sector has seen no less than 10 rounds of violent industrial actions led by the monstrous JOHESU. This is a union that prides itself for her open affection and promotion of rascality. It is now synonymous with destructive strikes to the extent that violence has also become its second name. And as a result, several innocent lives have been lost not to talk of avoidable morbidities. In her moral dictionary, JOHESU sees a success in turning off a ventilator on a patient whose life totally depends on it. It is equally a great achievement for her barely literate members to switch off hospital power generating sets, while hiding its critical components, so that no even skeletal services can be rendered to critically ill patients. Little wonder, when her notorious members bundled and tied up the former Chief Medical Director of ABUTH, Professor Bandipo, until his life was gruesomely snuffed. Why? The answer is just to display barbaric heroism. How cruel!
What these desperate gangs cannot achieve with brain, they get it with involuntary muscle jerks. These and several other instances of brigandage have cumulatively sent jitters down the spines of top leadership in the health sector. From the ministers to medical directors- they are all quick to yield to JOHESU's craziness for only personal safety purpose. Everyone is avoiding the barbaric treatment meted out to late Bandipo. No one would dare to be a hero and save the system. This is not surprising in a country where everyone can go away with murder under the cover of activism. It seems these labor unions read from Shekau's red book of terror. As the saying goes, the fear of JOHESU is now the beginning of wisdom. The lords of terror are reigning supreme in their conquest of health sector. They are all out to see that it been changed from conventional to unconventional, and from professional to unprofessional. Whatever they desire, they get. They just merely wish it and it is granted.
When things are done not on sustainable plan, it is the system that suffers the most. We now have on our hands a monster that respects no rule or authority. It has forced the authorities to lift up the entry point of her freshly graduating and inexperienced members to a level far ahead of contemporary graduates or even those with Master's degree. In addition, through unconventional methods it has made all her members to be illegally skipping level 10 of the civil service. They just jump from level 9 to 11- cheating the system of no less than 3 years! Amazingly, one of her reasons for this current strike is to get cumulative years of arrears for this illegality. I was so dumbfounded when I read that in her demands, it is asking federal government for an enhanced salary. Can you imagine! At the moment, JOHESU members are the most privileged workers in Nigeria. With a certificate in nursing or diploma in health technology, they earn more than a professor of nuclear physics. Yet, their total output is far less than what secondary school graduates could do. But out of sheer terror they arm-twisted everyone to be, undeservedly, where they are.
Finally, before federal government accedes to JOHESU's unlimited demands- it should reflect on its far-reaching consequences. At the moment, CONHESS (salary structure for health workers) has become quite unsustainable to the extent that states and local governments are no more employing health workers. This has created a glut in the market. Now we have a lot of graduates of pharmacy, nursing, physiotherapy and laboratory technologists, who serve as auxiliary workers in hospitals, roaming the streets of major cities jobless. And the best they could get are locum jobs in private settings where they would be paid about 30,000 monthly with, paradoxically, better output than public service. Ironically, by mere privilege of working in a public hospital- even unskilled ambulance drivers or cleaners, who are considered as health workers (JOHESU members), go home with about 50,000 per month. Where would a local government get 50,000 to be paying each hospital cleaner? How sustainable is the gross salary of 200,000 for an intern laboratory technologist or nurse? This is not healthy for a struggling economy. Thus, for sustainability the government should be advised to consider reviewing down this salary structure and its associated enhanced entry points, which were gotten through the back doors. Even in advanced countries, services of auxiliary health workers are ridiculously cheap- often outsourced to trim down potentially bloated wage bills. Until and unless this is done as a matter of priority, this vicious circle will continue at the detriment of the system. It is like revolving door syndrome, you think you are making progress but you are actually recycling one position.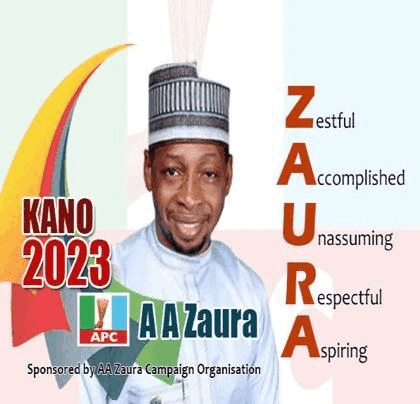 It is high time this brigandage is permanently stopped. Since these workers have no conscience, there is no point treating them with kid's gloves. You treat rogues with rough tackle, for they don't understand civility. No work, no pay must be instituted with immediate effect. The government should instruct all heads of health institutions to immediately advertise the positions of all recalcitrant striking workers who refuse to come to work. They must be promptly replaced with disciplined, efficient and productive young graduates who must be subjected to regular training on code of conduct and ethical work. This model perfectly worked in Lagos when Fashola used it and dealt a blow to the unnecessary resort to strikes in public hospitals. If this measure fails, heads must roll!
Mr Idris, a Director of One Health Initiative, wrote from 7th Avenue Gwarinpa, Abuja, FCT.