ValueMart Supermarket has launched another outlet named Discount City Market in Wuye District, Abuja.
The store which was launched on Monday and will become operational Thursday houses grocery, bakery, kids' corner and pharmacy outlets.
In attendance during the launching ceremony were former Abia State Governor and Vice-Presidential candidate of the People's Democratic Party, Peter Obi; former Cross River Governor, Liyel Imoke; PDP women leader, Legor Idagbo and a host of other dignitaries.
Speaking during the launching on Monday, the Managing-Director of the store, Obioma Liyel-Imoke, said the supermarket which she referred to as the 'family support store' is 'halal conscious' suiting the needs of all customers.
According to her, the store will operate 24 hours a day and seven days a week, adding that home delivery is also available for all customers who can't visit the store.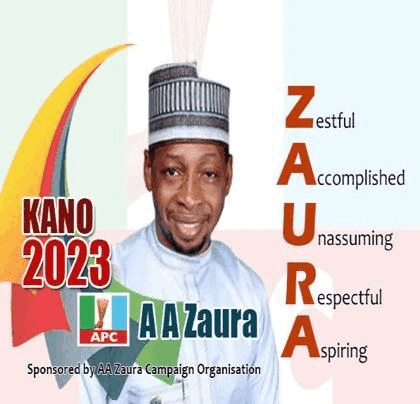 She said: "Here we have what you call a one-stop mall where you can get anything you want like groceries, confectionaries to commodities like rice and beans.
"There is butchery, a kitchen where you can buy hot food, a bakery, cosmetics, and a kiddies' corner," she added.
Recounting how her journey started, Mrs Liyel-Imoke said she started off from a single store in Lagos before moving to Calabar in Cross River State, Uyo in Akwa Ibom State and now Abuja.
She said: "In one of my many trips abroad I visited Walmart and I was so fascinated by it. There began the dream and I said to myself I needed to replicate this in Nigeria."
Mrs Liyel-Imoke revealed that by opening her first store in 1996 in Victoria Island, her dream became a reality, becoming one of the first indigenous supermarkets in Lagos State.
She, however, revealed that "there was a break in transmission" when she got married.
The managing-director commended her husband who is also the chairman of the store and her children for their "unconditional support" through the years.
She said: "I will not end this without talking about my rock, who is one man, Liyel Imoke. I thank you my awesome children for giving me timeout."
Some friends and well-wishers of Mrs Liyel-Imoke who attended the commissioning also gave brief comments on their thoughts of the new branch.
A well-wisher simply identified as Mr Nsor, said: "It's a fantastic idea, I like the idea of ValueMart opening in Wuye, and I know that it will have a lot of customers and will do a lot for the people in this district."
A close friend of Mrs Liyel-Imoke, Mrs Williams, also said: "ValueMart has done so well. We as customers have to appreciate that they go out of their way to get products that we need for ourselves and be grateful they go the extra mile."